First in an occasional series asking readers to help write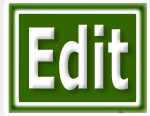 Today is Wednesday. Wiki Wednesday.
What's a Wiki? It's like an online encyclopedia – to which anyone can make a contribution. The phrase "Wiki Wednesday" is not original with us. It's used commonly throughout the world as a day for Wiki-philes in a specific community to work together on a Wiki.
Alert: The key word here is work. By the end of the article, you'll be invited to do some work.
Our Wiki Wednesdays will focus on an online encyclopedia for the greater Ann Arbor area called ArborWiki, which currently comprises 2,771 entries. Those articles  have accumulated over the course of the last three years since its launch in fall of 2005.
At that time it was a sub-folder in the $10-a-month hosting plan of then Community High School student Matt Hampel. Articles range from a sketch of what the Downtown Development Authority is to a listing of great birthday deals at area restaurants.
ArborWiki is now hosted on an Ann Arbor District Library server. Why? Says Eli Neiburger, who's associate director for IT and production at AADL: "I see this as a critical (and natural) role for the public library; to put it most simply, if ArborWiki was paper-based, AADL would obviously work to ensure that it was permanently accessible to the community. Different format, same mission."
In addition to the hosting provided by AADL, any number of people have made contributions of content and technical know-how to ArborWiki since its inception. Besides Hampel, they include but aren't limited to Brian Kerr, Ed Vielmetti, Richard Murphy, Andrew Miller, Alan Gutierrez, and Andrew Turner. There are people who've made contributions whose names we'll never know.
Is 2,771 articles a large number? It's slightly greater than the 2,687 articles in a roughly equivalent project in Bloomington, Indiana. If  a single person had written all the articles in either of these Wikis, that would be a gigantic number. But they were not all written by one person. Not even close.
The whole idea of "writing" an article for ArborWiki is probably not even the best way to think about it. ArborWiki is freely editable by anyone, which means that it's possible to make a contribution to an article  just by filling in a missing date. A place. A dollar amount. A name.
So for our inaugural Wiki Wednesday, we start with names. ArborWiki has articles about the Ann Arbor City Council, the Ann Arbor Transportation Authority, and the Downtown Development Authority.  Those articles include lists of current councilmembers and board members, respectively.
But who served on those bodies before the current casts of characters?
What You Can Do To Help
We've set up ArborWiki articles that are designed to be nothing more than a historical listing of people who've served on these bodies: City Council Members, AATA Board Members, DDA Board Members.
Clicking through to those articles will show them to be in need of some attention.  Readers who have the inclination can start to fill in those historical gaps by clicking on the "Edit" button at the top of the ArborWiki page. Some of the codes in the Wiki editing window might look a bit odd, but if you follow your instincts, and apply principles of copy-paste, you'll find yourself making a contribution to our community collection of knowledge.
Readers are invited to share their successes as well as frustrations in adding to ArborWiki in the comment  thread. You found a list of councilmembers from 1987? Leave a comment saying where. Maybe it's a source more people ought to know about. Or maybe you looked somewhere you expected to find the information, and it turned out to be a dead end? A comment about that would save someone else the trouble. You tried to add some material and ArborWiki reacted in an unexpected way? Leave a comment explaining what happened. We'll get you an answer that lets you share what you know with the rest of us.
We look forward to reading your contributions.