City's website a good source of Wiki-worthy people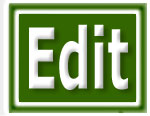 It's Wiki Wednesday again, an occasional series in which The Chronicle reminds readers of the online encyclopedia, ArborWiki, to which they can contribute their knowledge of the community. On Wiki Wednesdays we try to offer a clear path for contribution to ArborWiki.
This week we focus on city boards and commissions.
A standard criticism sometimes heard about Ann Arbor's city government is that it does not include adequate input from citizens. A standard response to that criticism is to point towards the more than two dozen boards and commissions in the city's organization on which over 200 citizens serve. But who are the people who serve on those boards and commissions? How long have they served? When do their appointments expire? What boards and commissions exist? For a given person on a given board, on which other boards, if any, do they serve?
Here at The Chronicle, we found it a bit easier than expected to find answers to those kinds of questions on the city's website. When we inquired with city clerk Jackie Beaudry, she said the increased ease comes from upgrades last month to InSite (the online version of Legistar – the software for minutes and agenda creation).
We found the functionality for exporting the data to .pdf or to .xls files to be not yet implemented – only blank pages seem to be generated. However, the onscreen functionality of report generation allows the questions posed above to be answered in straightforward fashion. It's easy to get a list of the 220 people who serve on various boards and commissions.
Clicking on a name in that list generates a report of all the boards and commissions on which that person serves. Clicking on the name of a board or commission generates a list of the board or commission's membership, complete with contact information, and date of their appointment's expiration. It's possible to sort the list onscreen by the date when an appointment expires.
That's useful, for example, if a citizen were interested in serving on a commission. One way to approach it would be to send an email to the next person on the commission up for re-appointment and just straight-out ask: "Are you planning to seek re-appointment? Either way, would you mind meeting with me to talk through what serving on the commission is like?"
What's the Wiki Wednesday connection? We'd like to offer a suggestion more concrete than simply, "Add the boards and commission information from the city's website to ArborWiki." One way to start building out ArborWiki's information on boards and commissions is to start with the people. More specific than that, we'd suggest starting with the people on a particular commission.
Take the environmental commission, for example, which we've copied and pasted below from a report generated from the city's website. Follow the links from the names. You'll be taken to a page that either exists on ArborWiki or doesn't.  If it exists, add the "appointed on" and "term ends on" dates for the environmental commission – if no one has already done that. If the page doesn't exist, you'll be presented the option to create one. It's not much to know about a person that they served on the environmental commission in the mid 2000s. But it's more than nothing. So it's time to do some Wiki Wednesday work.
It would be useful to have a page about the environmental commission itself, with its current membership.
Reminder: Pages for other people or commissions can also be created using the form at the bottom of the ArborWiki home page.