What do these boards and commissions do?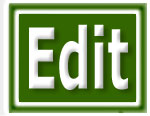 It's Wiki Wednesday again, an occasional series in which The Chronicle reminds readers of the online encyclopedia, ArborWiki, to which they can contribute their knowledge of the community. On Wiki Wednesdays we try to offer a clear path for contribution to ArborWiki.
After featuring city boards and commissions recently, we offer equal time this week to county boards and commissions. The county maintains a membership lists on a directory of boards, committees and commissions, and external agencies to which the board appoints representatives. The directory is searchable by name and by date of term expiration. So typing in "Driskell" yields a result showing that Gretchen Driskell serves on the Accommodations Ordinance Commission and the Southeastern Michigan Council of Governments (SEMCOG).
This week, we're suggesting that Chronicle readers focus on the names of these boards and commissions. In most cases, the directory listing for individual boards and commissions contains some useful information about the body. And that's a good start for an ArborWiki entry, not to mention the people who are currently serving on that body. Note that in some cases, the county's website listing is limited to the county's representation on a body, and does not include other membership (e.g., the Ann Arbor SPARK board of directors).
Links below lead to the ArborWiki pages, which in almost every case still need to be created – something that can be done by clicking on the "edit this page" option after following the link:
There's lots of names of people floating around those boards and commissions. As always, we encourage the creation of ArborWiki pages about people. Creating a new ArborWiki page about a person is straightforward, starting from the main ArborWiki page.